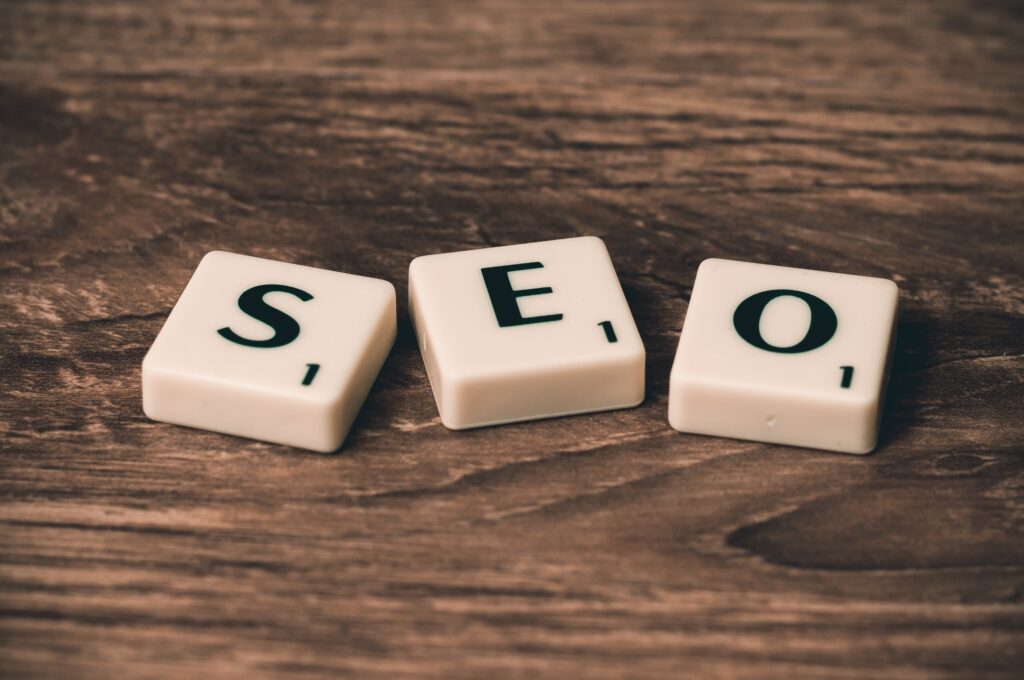 Search Engine Optimization (SEO) is the practice of increasing the quantity and quality of traffic to a website through organic search engine results. It involves optimizing the content and technical aspects of a website so that search engines like Google can easily crawl, understand, and index its pages. By improving the visibility and ranking of a website in search engine results pages (SERPs), SEO can help drive more relevant and qualified traffic to a site, and ultimately increase its chances of generating leads, sales, or other conversions.
SEO strategies can include a variety of tactics such as keyword research, on-page optimization, content creation, link building, technical SEO, and more. The goal of SEO is to align the content and structure of a website with the user's search intent, making it easier for search engines to match the site to relevant searches, and ultimately drive more qualified traffic to the site.
Is Search Engine Optimization really important ?
SEO is important for many businesses and organizations. Here are a few reasons why:
1. Increased visibility: By appearing at the top of search engine results pages (SERPs), a website can increase its visibility to potential customers and clients. This can drive more traffic and ultimately leads to increased sales or conversions.
2. Better user experience: Good SEO practices help to improve the user experience on a website. By making it easier for users to find the information they are looking for and navigate the site.
3. Cost-effective marketing: Unlike traditional advertising methods, SEO is a cost-effective way to reach potential customers. Unlike paid search ads, organic search results are free, making SEO a valuable investment for businesses of all sizes.
4. Increased credibility: A website that appears at the top of search results is perceived as being more credible and trustworthy. This can help to build brand credibility and trust.
5. Long-term benefits: SEO is a long-term strategy that provides sustained benefits over time. Unlike paid advertising, which stops as soon as you stop paying. The benefits of SEO continue long after the initial investment has been made.
Overall, SEO is an important component of any online marketing strategy. As it helps to increase a website's visibility and drive relevant, qualified traffic to a site. And this can lead to increased sales, conversions, and overall business growth.
Students placed by Websjyoti :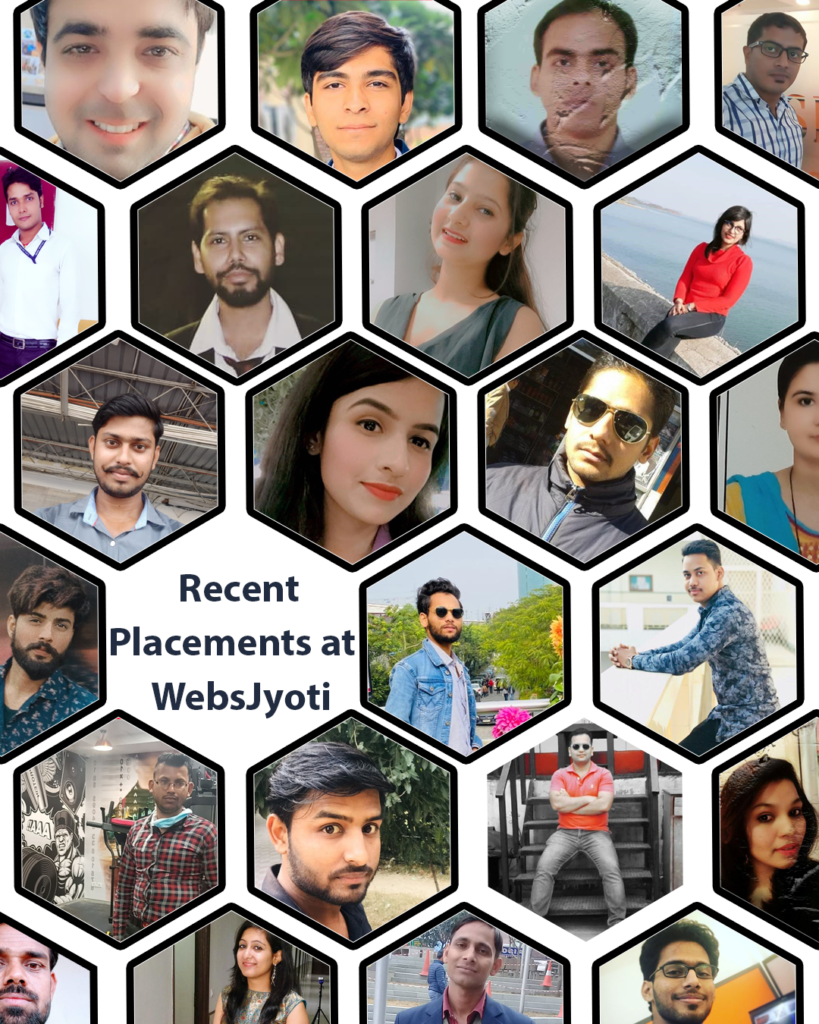 Training Overview
7 days trial classes: We provide 7 days of free trial classes to the students to observe there eligibility and learning ability of the students. In the first week, students are monitored for their eligibility in the creativity, programming, and thought process by proving the best learning environment and training.
Personalized mentorship: We provide personalized assistance and mentorship to offer equal learning opportunities, a perfect learning environment, and growth to all interns/students.
Training and internship: We provide something beyond classroom training. We prepare the students/interns for corporate joining by providing them with 6 hours internship. After the completion of their chosen course (minimum 4 months). We provide the interns' proper corporate environment and real-time projects to make them ready for future corporate challenges.
100% placements: All of our interns get 100% placement assistance after completion of their internship program.
Address : M-24 Old DLF Colony, Sector 14 Gurgaon
Contact : +91-1244059041 , +91-8802000175