In the fast-evolving world of technology, digital marketing and web development have emerged as two of the most dynamic and sought-after fields. Aspiring professionals are always on the lookout for comprehensive training programs that not only equip them with the necessary skills but also provide hands-on experience. Webs Jyoti, a leading digital marketing and web development training agency, has ingeniously bridged this gap with its innovative approach to education and career development. Join Course Now
Elevate Your Skills with Webs Jyoti's Diploma Program
Webs Jyoti's diploma program serves as a solid foundation for individuals aiming to excel in digital marketing and web development. The program is meticulously designed to cover all aspects of these domains, ensuring that students gain a holistic understanding of the field. From understanding SEO and content marketing to mastering web development languages, students at Webs Jyoti embark on a comprehensive learning journey that equips them with the skills needed to succeed.
Experience the Real World with Live Projects
One of the standout features of Webs Jyoti's diploma program is the seamless transition from classroom learning to practical application. After completing the diploma program, students are seamlessly promoted to an internship profile. This is where the magic truly happens – interns get the chance to work on live projects, gaining invaluable experience by tackling real-world challenges. This hands-on experience is what truly sets Webs Jyoti apart, giving students a competitive edge in the job market.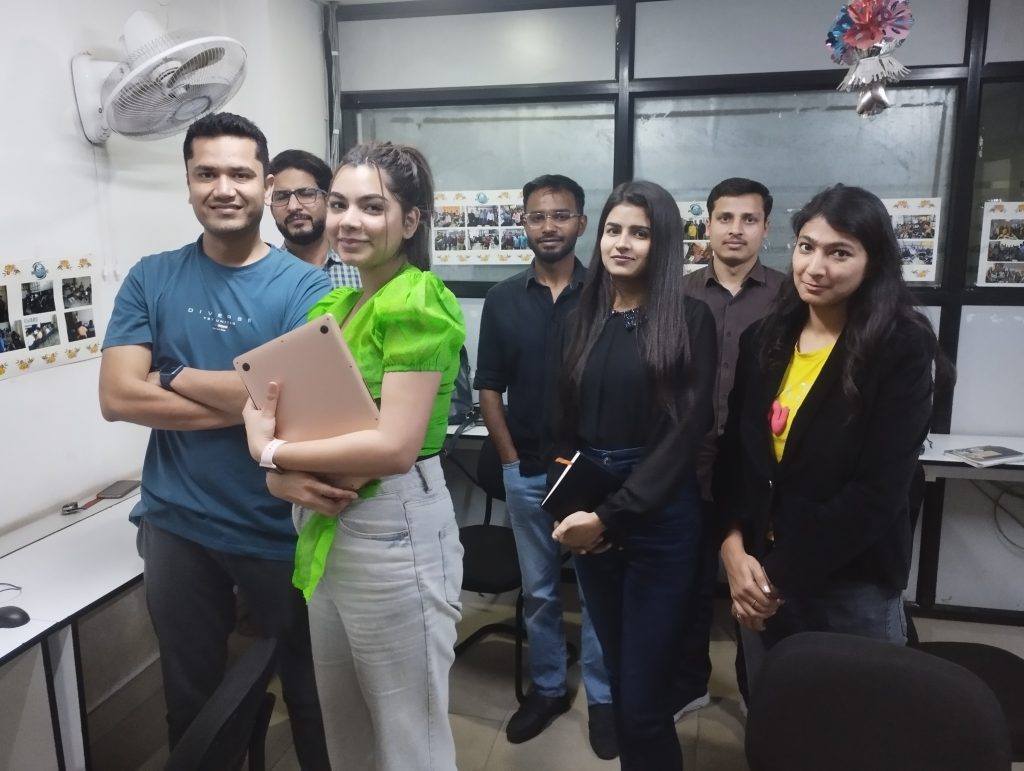 Personalized Internship Experience
At Webs Jyoti, individual growth is prioritized. Each intern is provided with a dedicated panel through which they receive tasks, guidance, and tips from experienced mentors. This personalized approach ensures that every intern's strengths are nurtured, and areas for improvement are addressed. This level of attention and mentorship transforms interns into capable professionals, ready to take on the industry. More Details
The Gateway to a Bright Career
Successfully completing an internship program isn't just an achievement; it's a stepping stone to a fulfilling career. Webs Jyoti's program doesn't just end with the internship. Instead, it concludes with a promising job opportunity. In a world where companies increasingly seek candidates with practical experience, completing an internship with Webs Jyoti gives graduates a distinct advantage.
Master Communication with Weekly Seminars
Webs Jyoti goes above and beyond traditional training by focusing on holistic skill development. In addition to technical prowess, the agency recognizes the importance of effective communication and presentation skills. To further enhance these abilities, Webs Jyoti organizes weekly seminars. These sessions provide students with a platform to improve their communication, public speaking, and presentation skills – qualities that are indispensable in any professional setting.
Unlock the Power of Learning from Experts
What sets Webs Jyoti apart is its dual identity as both a development agency and a training provider. With a track record of delivering over 400 web projects and training more than 2000 students, the agency brings a wealth of real-world experience to the classroom. Learning from experts who have not only mastered the theory but also successfully implemented it in projects offers students a unique advantage that few other programs can match.